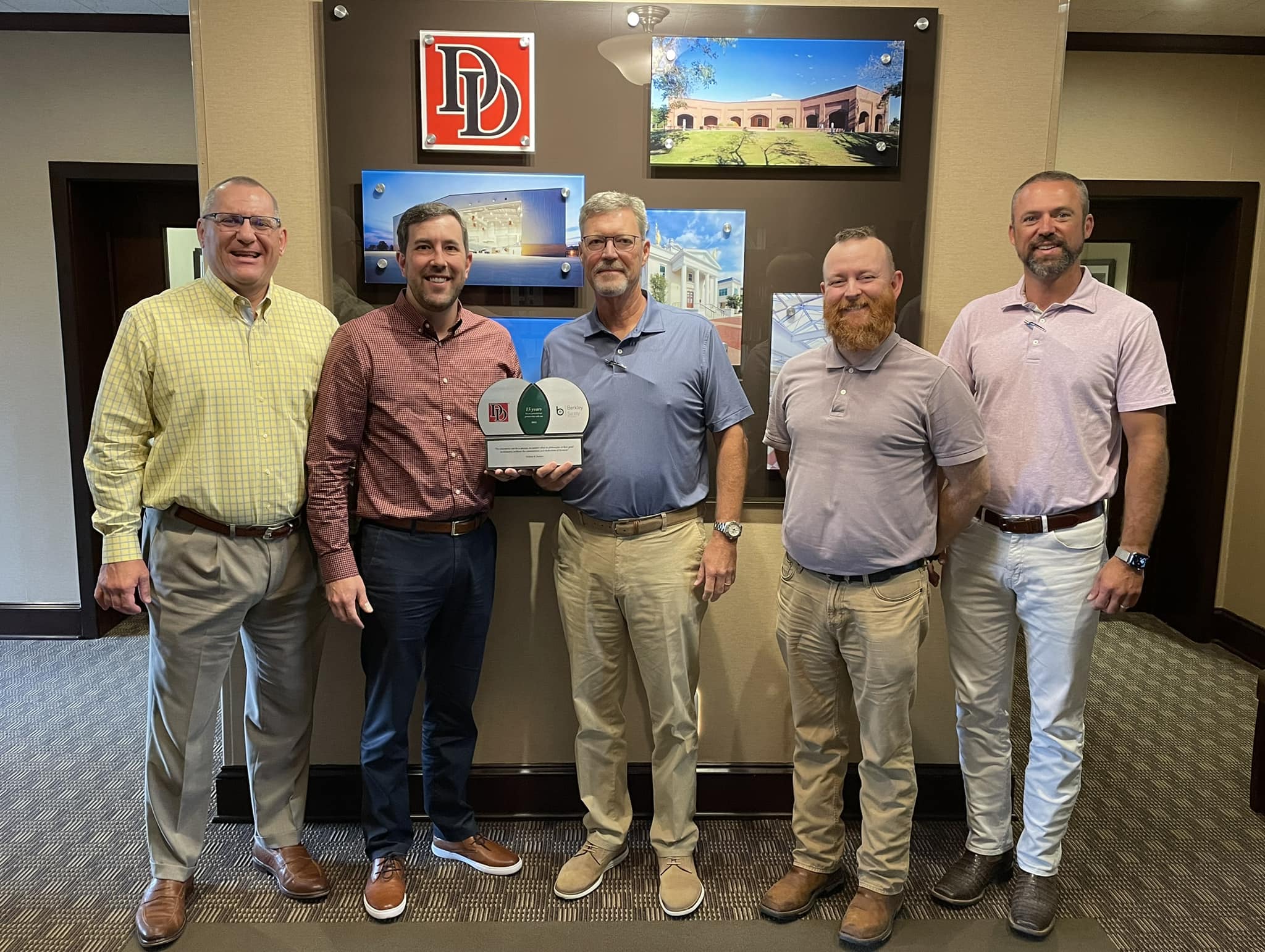 06 Oct

Celebrating 15 Years of Partnership

Thanks to Matt Boyd and Scott Mathers for the recognition of 15 years of partnership. We are grateful for their commitment to excellence over the years and appreciate the relationship.

Daniels & Daniels Construction Company was presented with a plaque stating, "No enterprise can be a success, no matter what its philosophy or how good its industry, without the commitment and dedication of its team." Wise words by William R. Berkeley.