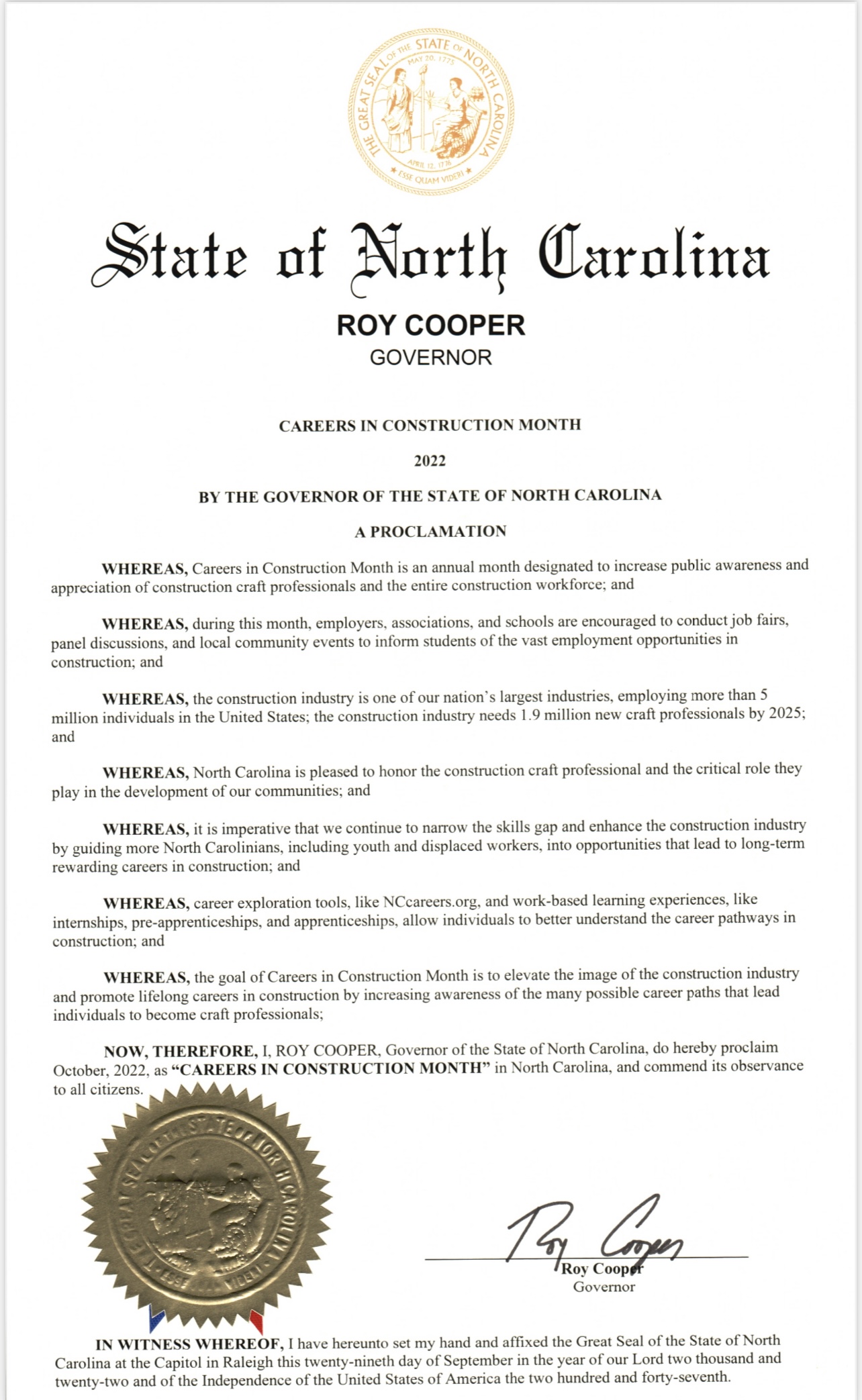 18 Oct

State of NC Proclamation – Careers in Construction Month

Careers in Construction Month is a nationally recognized month focused on increasing public awareness and appreciation of construction industry, which is one of the largest in the nation.

The State of North Carolina has joined states across the country to designate this month as 'Careers in Construction month' and we appreciate this effort to garner awareness and appreciation for the talented men and women who bring ideas into reality through their craft.

Daniels & Daniels Construction Company is grateful for the D&D team members who share their talents and passion for the industry each and every day. They each play a critical role in the development of our region and furthering the 60-year commitment D&D has to excellence.

Today, and every day, we salute the D&D Team! Let's continue to build our region and the talent pipeline for opportunities for all!