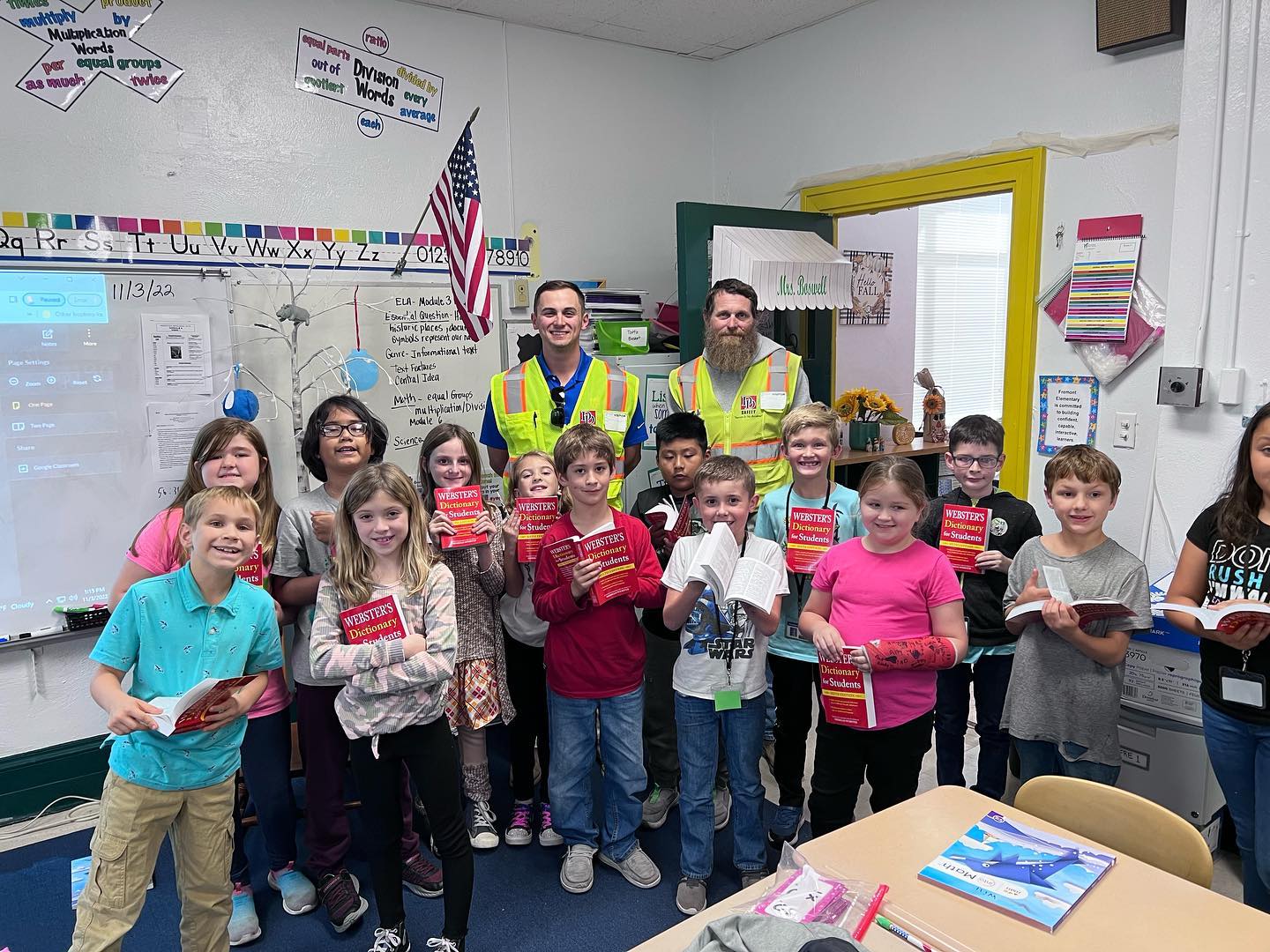 24 Jan

Fremont Elementary Students Receive Rotary Dictionaries

JJ Wilson and Brandon Zeagler helped make a special delivery with Rotarian Kate Daniels. The Goldsboro Rotary Club distributes dictionaries to every 3rd grader in Wayne County annually. That equates to right at 1,700 dictionaries in Wayne County!

What a gift to visit Fremont Elementary and added bonus that the students got to meet the Superintendent and Project Manager leading the construction of the new Fremont School! The students asked great questions and were excited to receive their book from the Goldsboro Rotary Club.