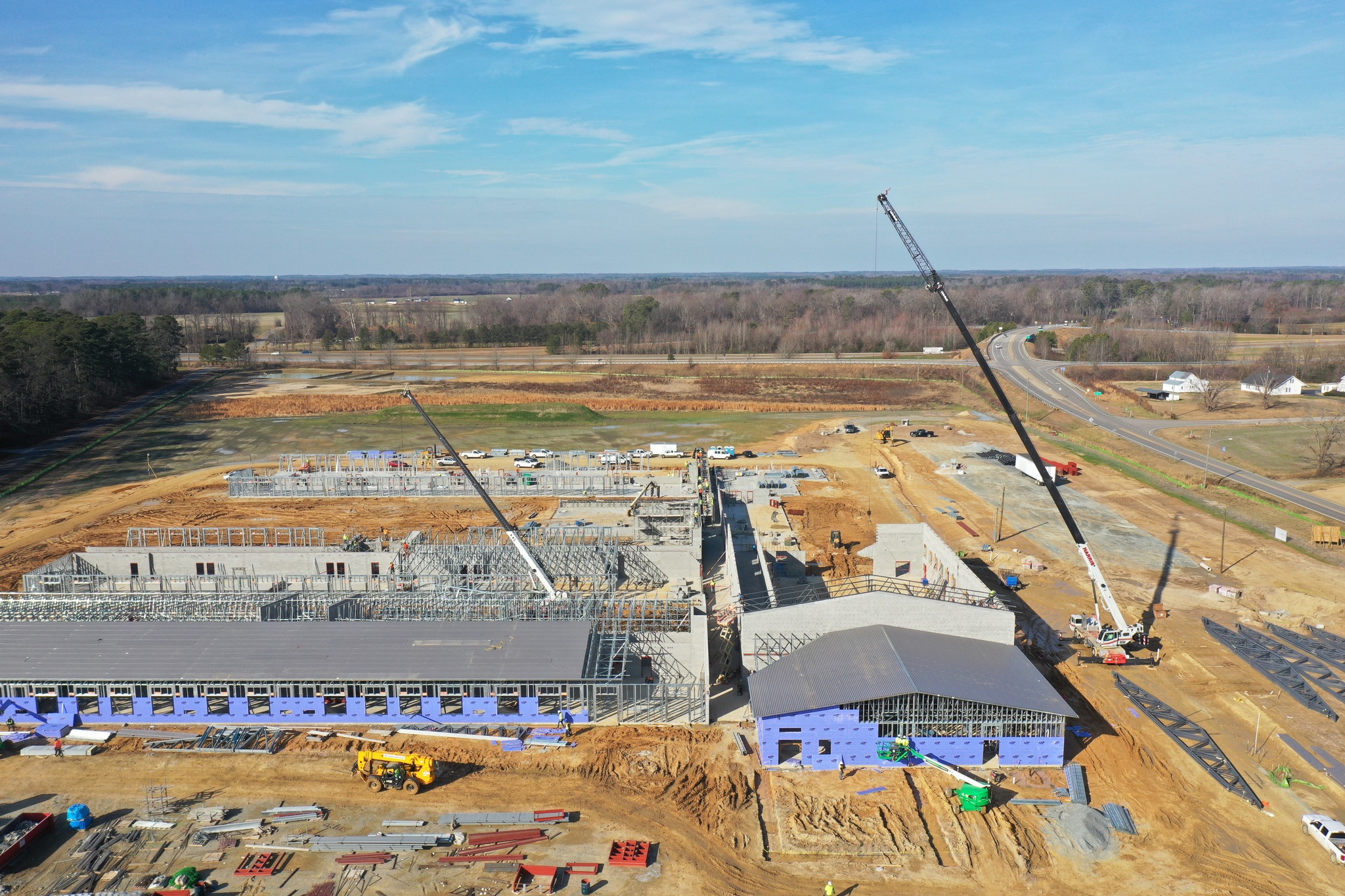 24 Jan

Fremont Elementary School Update

Construction on the Fremont Elementary School project is in full swing! New masonry and light gauge framed walls are being erected every day, and the light gauge roof trusses, steel bar joists, and roof decking are being installed right behind them. While the walls are being erected there are plumbing, electric, and mechanical crews working tirelessly to install their wall rough ins and openings. Everyone is working in sync to ensure that the "bones" of the building are installed in a timely manner.
In the coming weeks all remaining load bearing walls will be constructed and the exterior sheathing, building wrap, insulation and brick veneer will begin being installed. The roof decking will be installed on the trusses and bar joists and the roofers will begin installing insulation and underlayment material to "dry-in" the building.