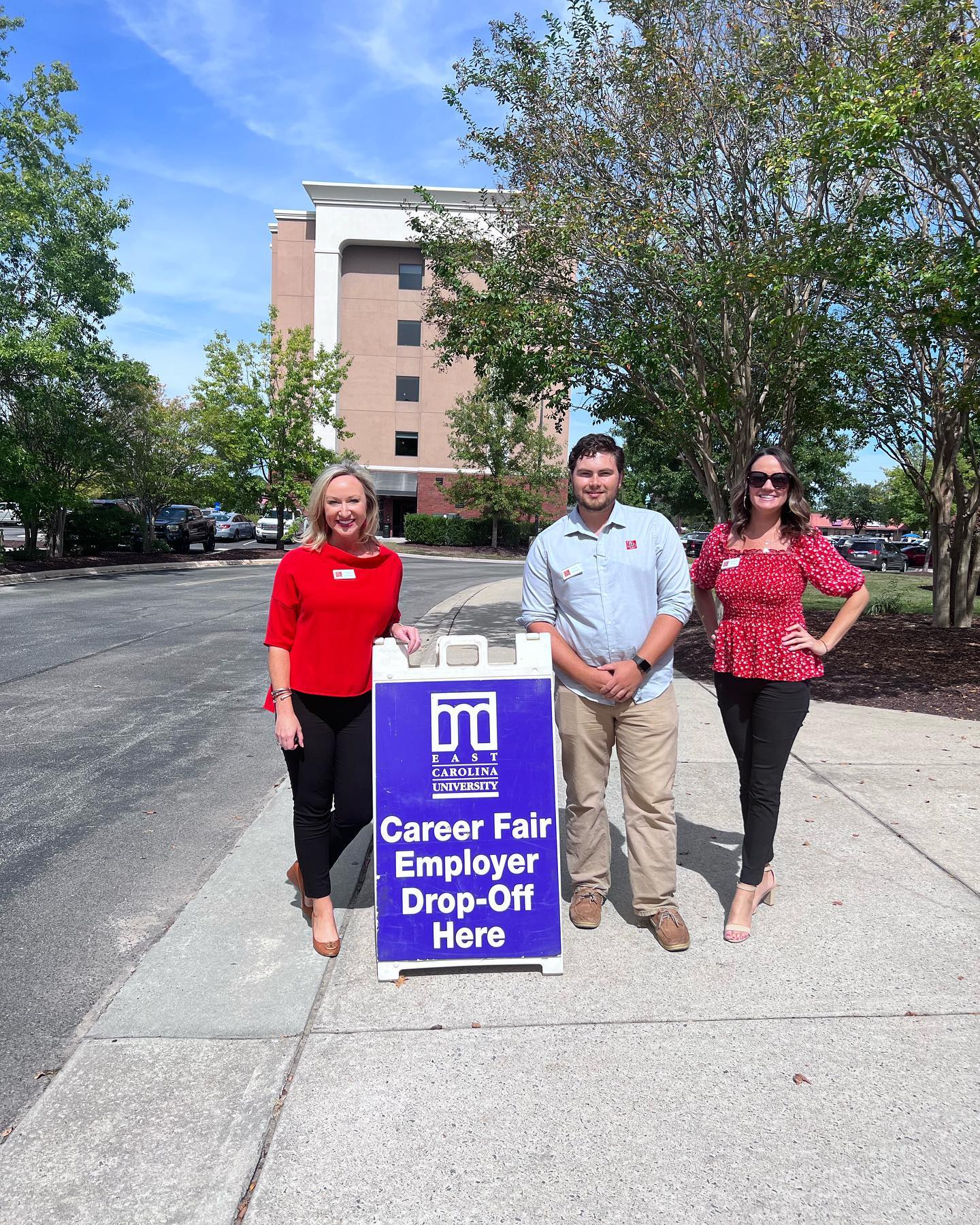 13 Oct

East Carolina University Fall Career Fair

Daniels & Daniels was pleased to return to the East Carolina University Fall Career Fair. This annual event has proven to be a great avenue to recruit interns and future D&D Team Members.  We appreciate the opportunity to continue to develop leaders and grow our region!

Assistant Superintendent Tyler Flecken attended the event. Tyler is a graduate of ECU's Construction Management Program and was able to share his experience as a graduate of the program, as well as discuss the opportunities he has gained since joining the D&D team.  He offered great insight for the students, and we are proud to have him as part of the D&D team.  Stephanie King is the Human Resource Specialist at D&D and she attends career fairs throughout the year to share opportunities about career and internships for prospective team members. Kate Daniels, Business Development, also attended the event and was thrilled to back with her alma mater of ECU, where she currently serves on the Student Affairs Advancement Council for the University.

Interested in learning more about opportunities with D&D? Give us a call and discover ways you can connect with D&D and experience the difference!